Faire ce qu'on aime – Doing what you love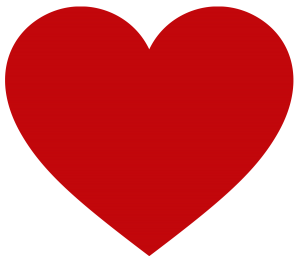 Faire ce qu'on aime
Cette infolettre est en retard, elle couvrira donc exceptionnellement les mois de février et mars, car j'ai eu différents événements qui m'ont fait vivre mon thème de l'amour de bien des façons. Entre autres, j'ai eu à partir en catastrophe par avion pour la Nouvelle-Écosse pour accompagner ma mère et être avec ma famille étendue, afin de dire un dernier adieu à ma grand-mère adorée, Rose. J'ai ainsi vécu l'amour de la famille, la peine de perdre quelqu'un qu'on aime, et le réconfort de savoir qu'on peut partir pour 5 jours non-prévus et revenir travailler et reprendre le retard auprès de clients compréhensifs, et patients!
D'où l'importance d'aimer ce qu'on fait. Quand on aime notre travail, on n'a jamais vraiment l'impression de « travailler ». Il y a 10 ans, j'ai choisi de quitter un travail de bureau et un poste d'adjointe exécutive très intéressants, pour me lancer à mon compte et devenir mon propre patron. J'ai basé mon service sur une des choses que j'aime le plus : les mots!
Depuis, j'ai davantage l'impression de m'amuser que de travailler, même si je sais que j'offre un service professionnel et sérieux à mes nombreux clients. J'ai choisi de faire ce que j'aime, j'ai pris le risque de me lancer dans une aventure qui m'interpellait, envers et contre tous ceux qui me décourageaient ou qui me faisaient peur… cette aventure qui n'est pas toujours égale, ni rassurante, mais combien gratifiante!
Je vous souhaite de faire ce que vous aimez, d'oser changer votre vie si c'est ce qui vous rendra heureux, de prendre le risque de suivre votre cœur et de conjuguer le verbe aimer chaque jour, même dans votre métier. Vous ne le regretterez pas.
Doing what you love
This newsletter is quite late, so it will exceptionally cover the months of February and March. I went through a few life events that forced me to live my love theme in various ways. For example, I had to suddenly catch a flight for Nova-Scotia to support my mother and be with my extended family to say our last goodbyes to my beloved Nana Rose. I felt the love of my family, the pain of losing someone I love, and the comfort of knowing that even after an unplanned 5-day absence, I could come back to work and get caught up with understanding and patient clients!
It is so important to love what you do. When you love your work, you never quite feel as if you're "working". Ten years ago, I made the choice to leave a very interesting office job and executive assistant position to take a leap of faith and launch my own business, thus becoming my own boss. I based my service on one of the things I love the most: words!
Since then, I feel more as if I'm having fun than working, even if I offer a serious and professional service to my many clients. I decided to do what I love, I took the risk of venturing out on my own, in an adventure that beckoned to me, despite what everyone said to scare me and talk me out of it… this wonderful adventure that is not all that steady and safe, but that is always quite gratifying!
So, do what you love, be brave enough to dare to change your life if this is what will make you happier, risk following your heart so that you can conjugate the verb TO LOVE every single day, even in your work. You will not regret it.