Croire en l'impossible – Believing in the impossible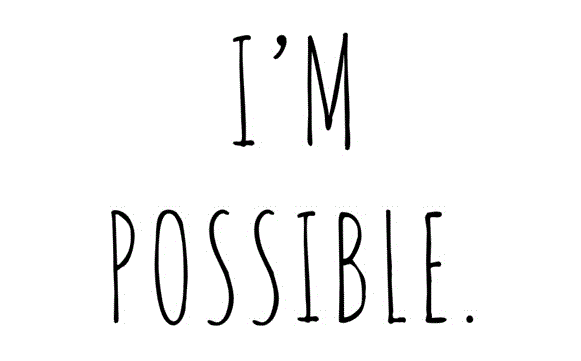 Croire en l'impossible
Quand on se lance en affaires après avoir travaillé dans un emploi traditionnel pendant des années, c'est un peu comme sauter dans le vide, sans parachute. Il faut du courage, du cran, et même un brin de folie. Je parle ici d'une belle folie, soit celle de croire en soi. Cette folle détermination qui nous permet de ne pas écouter les gens qui insistent qu'on « va crever de faim », qu'on « ne pourra pas payer les comptes », qu'on « va se planter ».
Même si toutes ces affirmations répétées ne sont que le reflet des peurs de ces autres personnes qui ne connaissent rien d'autre que la réalité d'avoir un emploi, et qu'il ne faut pas croire en ces peurs, il reste que ces mots nous touchent et créent souvent des doutes et des craintes chez nous.
Lorsque j'ai fait le grand saut en travail autonome ou de pige en services linguistiques, j'ai choisi de ne pas écouter ces peurs, de ne pas crouler sous le doute de mon conjoint et de mon entourage. J'ai choisi de croire en « l'impossible ». Bien sûr, j'aurais préféré de loin avoir le soutien de mon conjoint, car je crois que ceci est un élément essentiel pour réussir son couple, i.e. respecter et soutenir l'autre, communiquer et écouter.
Et aujourd'hui, 10 ans plus tard, me retrouvant soudainement seule, j'exerce de toutes mes forces cette foi en l'impossible, ou en fait, cette foi en tout ce qui est possible et ce que je peux réussir. Après tout, si j'ai réussi pendant 10 ans sans véritable soutien, c'est que je peux réussir encore bien des années. Suffit d'y croire!
***
Believing in the impossible
When you decide to start your own business after working in a traditional job for years, it's a bit like jumping out of a plane without a parachute. It takes courage, guts, and a little bit of insanity. I'm referring to the good type of insanity, the one that helps you believe in yourself, no matter what. This insane determination that enables you to not believe your spouse or your entourage who insist that you will "starve to death", that you will "not be able to pay the bills", that you "will fall flat on your face."
Although these often-repeated affirmations are only the reflection of the fears of these people whose only reality is working for someone else, and although we shouldn't ever believe these fears, the words can affect us, leading to doubt, and worry.
When I took my leap of faith into independent or freelance work, I chose to ignore those fears, to stand tall and face the doubts expressed by my spouse and my entourage. I chose to believe in the "impossible". Of course, I would have preferred my spouse's support, because I believe that this is an essential element to a successful partnership, i.e. to respect and support the other, communicate and listen.
Today, 10 years later and suddenly alone, I must call upon all my strength and my belief in the impossible, or in fact, my belief in all that is possible, and the fact that I can succeed. After all, if I've been a success for 10 years without having the benefit of true support, that means I can continue to succeed for many years to come. All I must do is believe!