Horaire d'été – Summer Schedule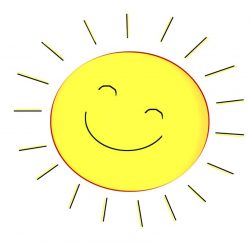 Lorsqu'on travaille comme employé dans un bureau, notre période de vacances est souvent placée au cours des mois d'été. En tant que travailleur autonome, il est important de s'accorder des vacances aussi. Par contre, il est parfois difficile d'être absent de son bureau de façon continue, selon le type de service qu'on offre, la clientèle, etc.
Faute de prendre des vacances continues, il est possible de travailler quelques heures de moins pendant la période estivale, s'accorder nos vendredis, nos lundis, ou des demi-journées de liberté pour profiter du beau temps quand il passe, faire des activités qui nous plaisent, et se ressourcer en faisant le plein d'énergie pour mieux entreprendre les projets de nos clients, à tête reposée.
Vous pouvez établir et annoncer un horaire d'été allégé, qui assurera une semi-permanence à vos clients, tout en vous accordant un repos bien mérité, de temps en temps.
Pour ma part, je compte prendre une semaine ou deux de vacances, mais en raison de petits changements et événements autour de moi, une partie de ces vacances prévues se prendra sans doute en journées et demi-journées au cours de l'été. Ainsi, je prends du temps pour moi et les miens, tout en étant présente pour mes clients.
Prenez-vous des vacances?
***
When you have an office job, your usually take your vacation during the summer months. As an independent worker, it is also important to take some time off. However, it can be difficult to be away from the office for several days or weeks, depending on the type of service that you offer, your clientele, etc.
If you are unable to take a continuous vacation, you can always work a few less hours during the summer, take Fridays or Mondays off, or half-days of freedom to make the most of the good weather, take part in activities that you enjoy, recharge, and relax to have more energy when you return to your client projects.
Inform your clients of your lighter summer schedule, which offers them a semi-presence while giving you some well-deserved rest from time to time.
As for me, I will probably take a week or two of vacation time, but due to some small changes and events around me, part of my scheduled vacation time will no doubt be taken one day, or half-day at a time here and there, throughout the summer. That way, I can take some time off for me and my loved ones, while still being there for my clients.
Are you taking a vacation?